Set4Play for Online Training
Fit­ness Music Ser­vice with Onli­ne Group Trai­ning Platform
Requi­res subsc­rip­tion to Set4Play Music Ser­vice, read more about Set4Play
Add-on for Set4Play Music Service

Sup­port for video, music and instruc­tor voice

Live Strea­ming and

VOD

support
Easy pro­duc­tion of in-video wor­kout instructions

PPL

/

PRS

compliant service
See our different subscription options
Password Protected
Secu­re your onli­ne clas­ses with a cons­tant or chan­ging password. If nee­ded, you can pro­tect dif­fe­rent con­tent with sepa­ra­te passwords. Easy and fast set-up!
Payment Barrier / Voucher System
Allows for new onli­ne mem­bers and pre­sent gym mem­bers to enjoy onli­ne clas­ses. All cre­dit and debit cards are accep­ted. Gym mem­bers can also be allowed free access with vouchers.
Gym Member System integration
Let your mem­bers access the group trai­ning video ser­vice through your pre­sent gym onli­ne sto­re. Ful­ly auto­ma­ted process for mana­ging an onli­ne group trai­ning plat­form. Con­tact us for more information!
Online classes with great music for your members!
Set4Play for Onli­ne Trai­ning makes it easy for you to take your clas­ses onli­ne with good music and your own instruc­tors. Inc­rea­se mem­ber reten­tion and offer exten­ded and new ser­vices for exis­ting and new customers.
Our sys­tem will help you to crea­te an expe­rience with sig­ned and known music!
Features of Set4Play for Online Training
For Content Producers (Instructors & Managers)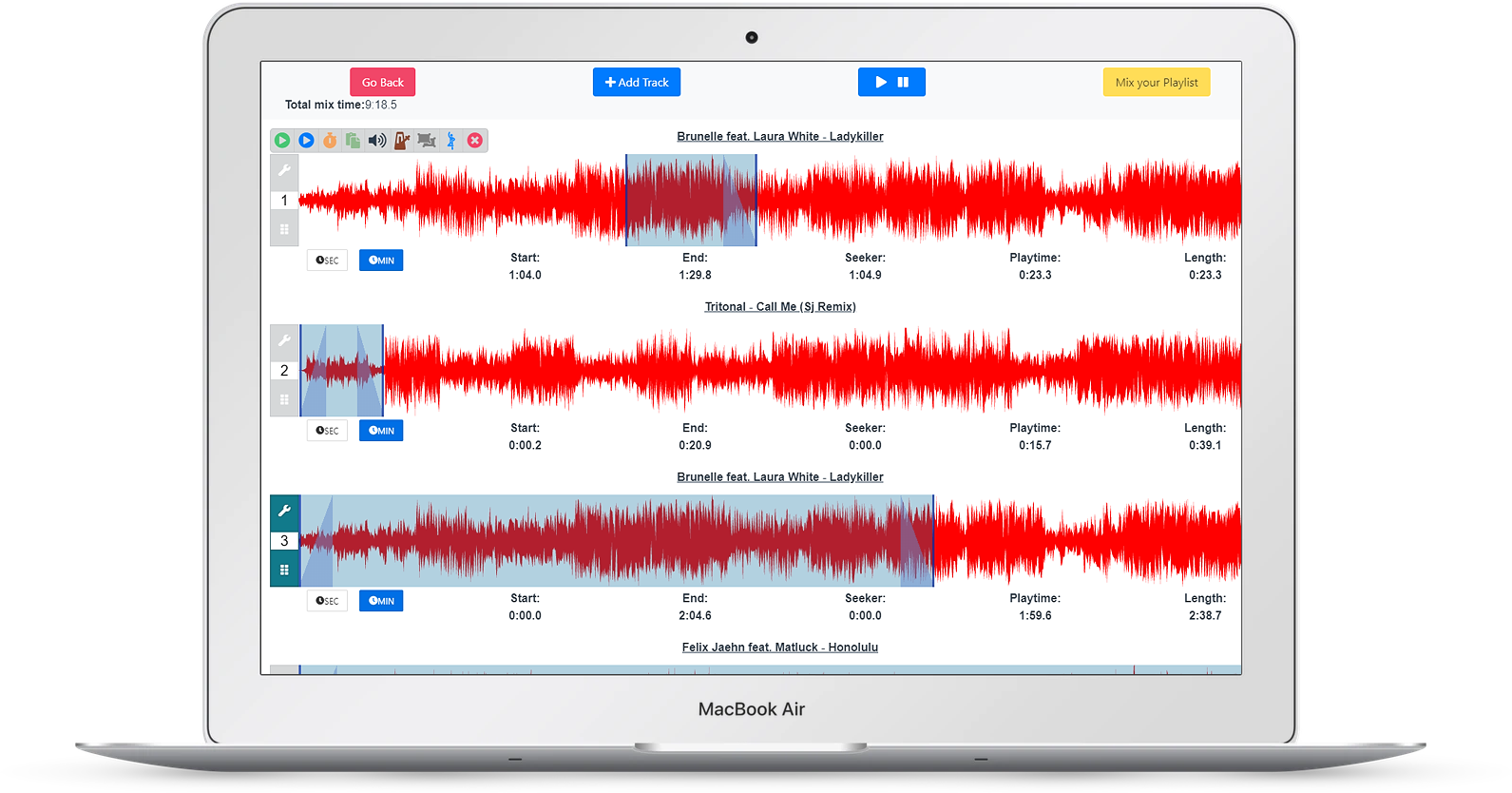 Set4Play Music & Video Content Manager
Fol­low our video pro­duc­tion guidelines
Easy upload of videos and content
Start live strea­ming class
Sync­ho­nize Set4Play music and video together
Add in-video grap­hics and instruc­tions (optio­nal)
Record voiced instruc­tions on the video (optio­nal)
Your concept mana­gers can crea­te onli­ne clas­ses on an easy-to-use dash­board. To make your Set4Play music and videos shi­ne we have crea­ted a workflow which enables any­one to crea­te a high-qua­li­ty music sup­por­ted onli­ne class. Set4Play for Onli­ne Trai­ning allows dif­fe­rent levels of user rights.
For End-Users (Existing and New Members)
Set4Play Online Training Website
Enjoy on-demand clas­ses whe­ne­ver you want

Take part in live stream classes

Enga­ge with other people with emo­jis and chat (optio­nal)
Rate the onli­ne class after doing the wor­kout (optio­nal)
Mem­bers will enjoy your onli­ne exerci­ses at a web­si­te which is ful­ly cus­to­mized to suit your bes­po­ke brand. The plat­form is intui­ti­ve and easy to use for your customers.
To keep your cus­to­mers enga­ged, our Set4Play for Onli­ne Trai­ning offers social chat and reac­tion but­tons. Cus­to­mers can also rate each class after the exerci­se which gives your orga­niza­tion valuable insight for deve­lo­ping your onli­ne strategy.
Why choose Set4Play for Online Training?
Easy music tool with licensed music available for online classes
Set4Play for Onli­ne Trai­ning is an all-in-one ser­vice with music which enables the mana­ge­ment, mone­tiza­tion and even deli­ve­ring of onli­ne clas­ses. Set4Play Music Ser­vice uses ful­ly licen­sed (PRS/PPL) music which can be used in onli­ne delivery.
Increase member retention
Whet­her your gym is open or clo­sed, being pre­sent onli­ne extends your busi­ness to exis­ting and new mem­bers. Kee­ping your off-site mem­bers acti­ve onli­ne at all times will also help your cash flow!
Great experience with great music
Set4Play's intel­li­gent tech­no­lo­gy for Onli­ne Trai­ning allows for easy pro­duc­tion of great soun­ding and loo­king clas­ses. Good music with added clear voice instruc­tions will keep your mem­bers moving. Adding in-video visuals (sub­tit­les, other text) will make the onli­ne clas­ses more fami­liar with a real experience.
New revenue sources
Set4Play for Onli­ne Trai­ning add-on enables also new mem­bers to access the clas­ses. By adding vir­tual mem­bers­hip to your offe­ring, you are able to extend your mar­ket posi­tion and crea­te more reve­nue sources.
Flexible subscription options
You can pro­tect your onli­ne clas­ses with a password, pay­ment bar­rier or ERP/CRM inte­gra­tion. For ERP cus­to­mers, we have crea­ted a flexible API inter­face which lets ERP/CRM sys­tems inte­gra­te to our sys­tem. Con­tact our sales for more information!
Start using Set4Play for Home Training today!
Our sales team will con­tact you as soon as pos­sible and help you get started.